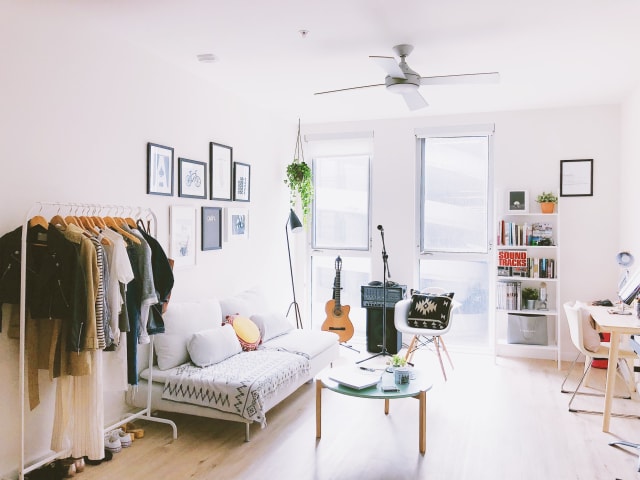 Name: Cindy Zhang and Kai the Corgi
Location: San Francisco, California
Size: 600 square feet
Years lived in: 1.5 years, renting
My apartment is a "junior one-bedroom," which means it's a studio with a small door-less bedroom carved in. My apartment is my place to relax after a long day, but also the place to get work done. All the practicing for gigs happens here, as well as actual work on WFH Wednesdays. To make this the perfect place to spark creative energy, I decorated the space with a lot of wall art, colorful accents, and plants. The colorful decor from my instruments and books makes it feel eclectic while the light, matte wooden floors and the white furniture make it more minimal.
READ MORE »
Source link